One of the highlights of my life in Istanbul was visiting the Church of the Holy Saviour in Chora, a medieval Byzantine Greek Orthodox church tucked in the neighbourhood of Edirnekapı. This little church, now a museum, is one of the oldest and most important religious landmarks of Byzantine Constantinople.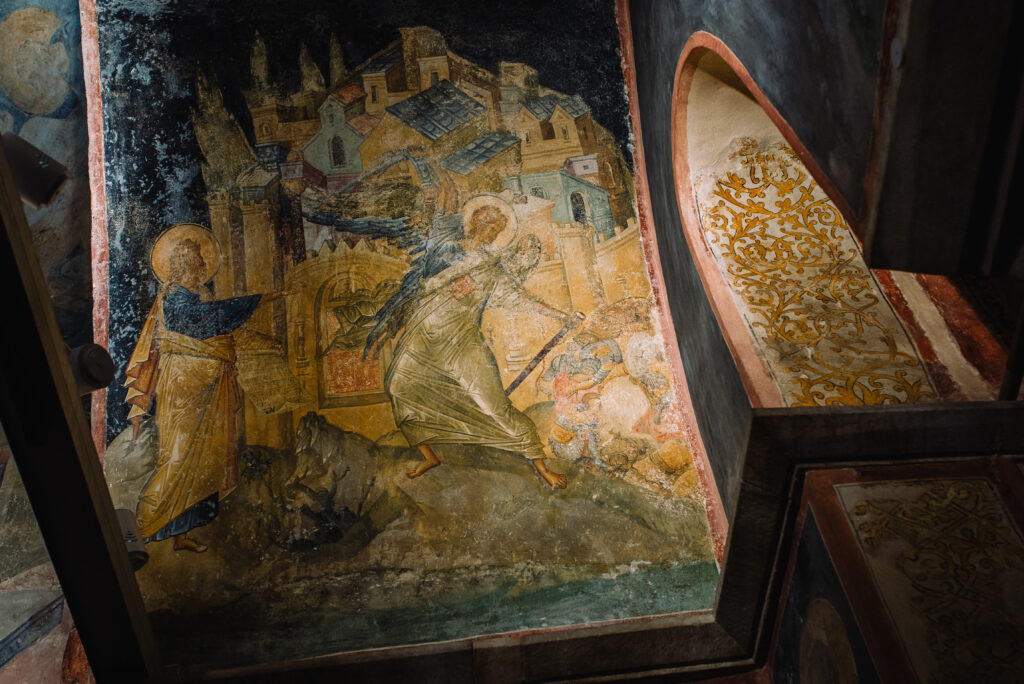 What makes it so special are the brilliant frescos commissioned by Theodore Metochites between 1315 and 1316. He was not only and statesman and a scholar but also a patron of the arts. The mosaics and frescos he commissioned were part of a new type of artistic expression known as Paleologan Mannerism.
During the 14th century, there was a new appreciation of the purely decorative qualities of painting and meticulous attention was placed on detail. Byzantine artists were encouraged to include their own observations of the world in their artistic work. Figures in the mosaics and frescos that were once austere and stiff became dynamic, depicting various types of movement unseen before. There was also a shift in the conventional use of perspective.
What distinguishes Chora from other churches of this period is its depiction of the scenes from the life of Christ and the Virgin Mary according to the Apocryphal Gospels – an account of Christ's life not included in the New Testament.
Notable scenes include the Holy Family on their way to Jerusalem for the Passover feast, the Magi on their way to Jerusalem on horseback and various stages of the life of Mary before and after her marriage to Joseph. In the funeral chapel, you will find scenes corresponding to The Last Judgment and Jacob's Ladder.
Sometime between the 1495 and 1511, Chora was converted into a mosque by Atık Ali Paşa, the Grand Vizier of Sultan Bayezid II. A mihrab was added in the main apse, and the belfry was removed and replaced with a minaret.It was given the new name 'Kariye' which is the Arabic translation of the name Chora, meaning "village" or "countryside". The religious mosaics and decoration inside the building were covered with plaster but never entirely concealed or damaged.In 1945, Chora was secularised and became a museum. In 1947 the Byzantine Institute of America undertook the cleaning of the mosaics and frescos which can now be seen gleaming in all their beauty. The sheer craftsmanship and attention to detail are enough to inspire awe and wonder.