A few months ago, the only thing we knew was that we were heading to the Netherlands. We weren't sure where in the Netherlands we would end up because the ongoing housing crisis made it difficult to be picky.
To make things easier on ourselves, we decided to move to the first place in which we could secure decent housing and then decide the rest from there.
That is how we ended up in Sittard.
The day we arrived, it was pouring rain. I had mapped the route to our flat on google maps, so I knew that it was just a short walk from the station but we were in no rush.
The fact that we had achieved our goal and we were excited to be here slowed our pace. As we navigated the deep puddles on the sidewalk, we took everything in with wide eyes.
What we noticed first was that we were surrounded by nature – trees of all kinds, grasses and wildflowers – and the quality of the air, now heavy with the scent of petrichor, was incredible. We realised just how 'air starved' we had been and not a day goes by that we take the air quality here for granted.
We spent the next few weeks mapping out the city with our feet and then by bike. What we discovered is that Sittard is a city of gardens – public, private and secret.
One garden in particular has left a lasting impression on me.
The Jardin des Roses is a small walled rose garden close to the historic square. It contains a variety of roses that bloom around a statue of St. Rosa van Lima, the patron saint of the city.
During the second half of the 17th century, Sittard was ravaged by an epidemic of dysentery, resulting in many deaths. The people were advised by The Dominican Fathers to invoke St.Rosa against the deadly threat of the epidemic. They promised that if the epidemic receded they would build a chapel in her honour and hold a procession every year. They have kept this promise ever since.
St. Rosa was also known as a mystic, for her knowledge of growing flowers and her embroidery.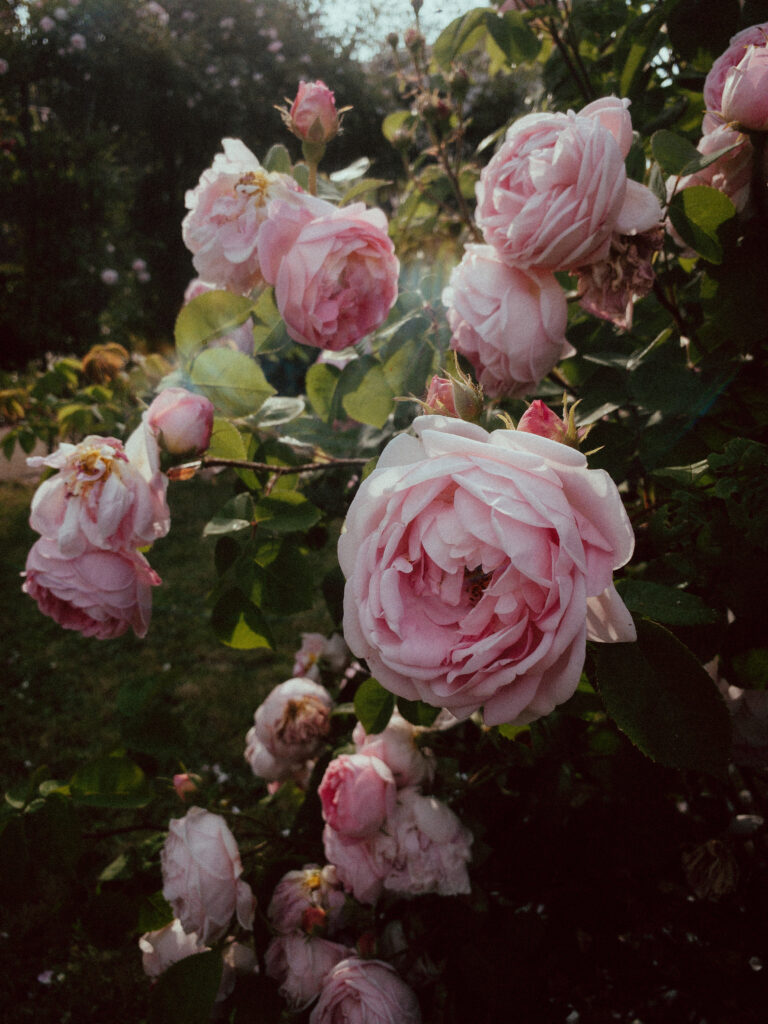 A few nights before visiting the garden, I found myself thinking about what archetypes were connected to this place that I could creatively tap into. The Gardener is definitely one of them.